SCOOTER WITH AJUSTABLE SEAT

FRONT BASKET AND LED HEADLIGHTS AND USB PORT

HORN AND HAND BREAK WITH A BATTERY INDICATOR

HORN AND HAND BREAK WITH A BATTERY INDICATOR

TWO KEYS, TOOL KIT, AND HOME CHARGER (115 VOLTS)
SPEED SETTINGS: HIGH LOW REVERSE
FAST FUN AND ECO FRIENDLY, AND NOW IT EVEN FOLDS UP TO FIT IN YOUR TRUNK! THE SEAT IS ADJUSTABLE AND REMOVABLE SO YOU CAN STAND WHILE YOU CRUISE. THE EURO SCOOTER RUNS AT A SPEEDS UP 22 MPH AND WILL TAKE ON ANY TERRAIN INCLUDING HILLS! TOW FISHING SUPPLIES, SURFBOARDS, COOLERS AND MORE ON THE BACK (UP TO 300 LBS). CUT CORNERS AND TURNS WITH EASE, THE EURO SCOOTER DOES NOT TIP OVER DUE TO THE THICK TREADED TIRES.
The EURO SCOOTER FEATURES:

Two front shocks as well as a seat shock for comfort and a smooth ride.

Three wheeled breaking for added safety,

Easy- hinged deck to allow you to access to batteries and fuses

Large, wide and aggressive rear drive wheels for your off-road adventures
Undercarriage LED lights and cell charger are standard.
Easy folding, and portablility, weighing 57 KG with the battery in the deck or you can remove it to lighten the scooter to a weight of 40 KG.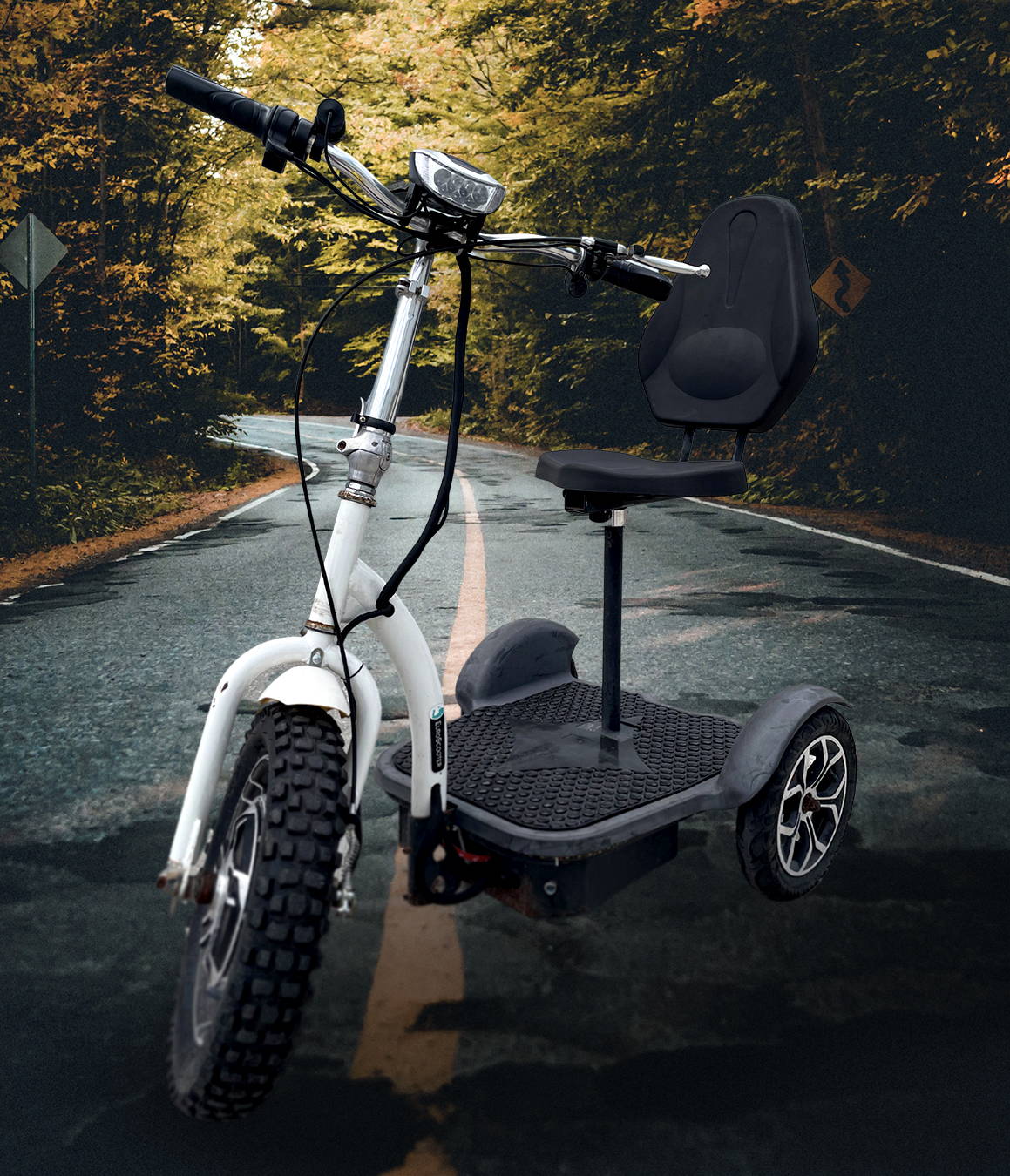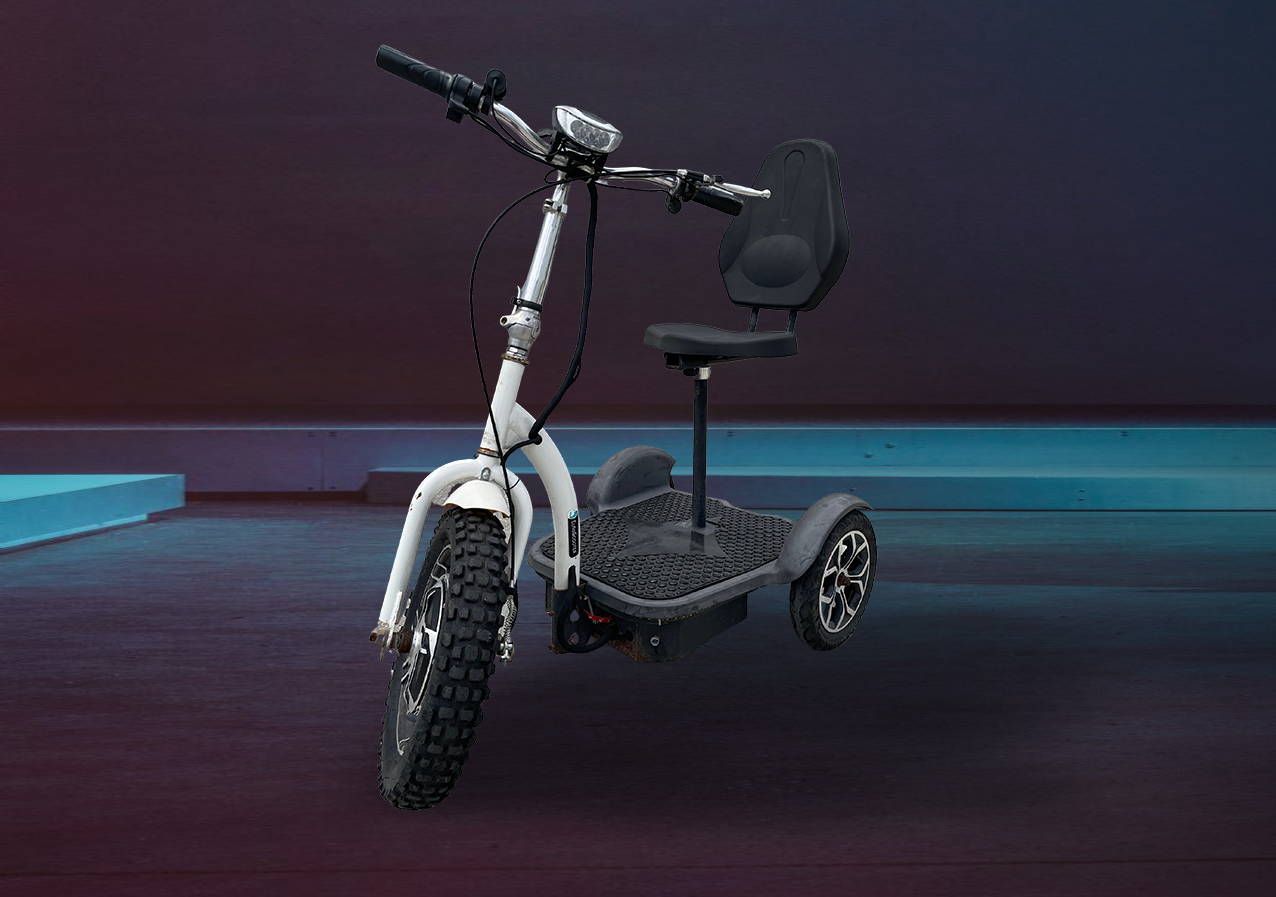 SITS EYE LEVEL TO SEE AND INTERACT WITH OTHERS

MINIMAL ASSEMBLY: CLICKS TOGETHER IN 20 MINUTES!






13359 Chambord Street

Brooksville FL,34613