More About
Titanium Elite Cookware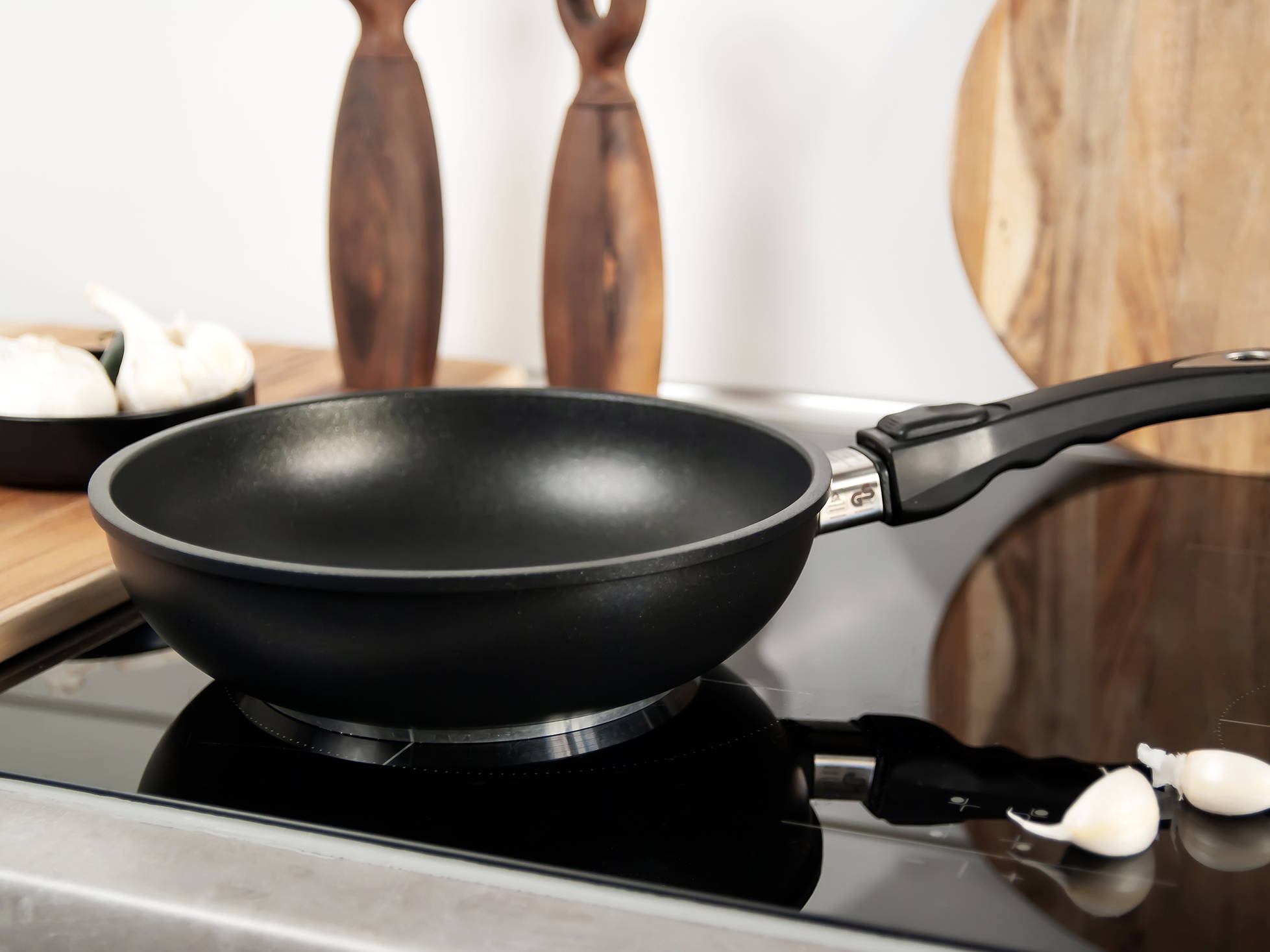 Titanium is one of the hardest and strongest metals available in the world and is not affected or distorted by heat the way other metals are, which is why NASA uses it on a daily basis (ex; space ships, rockets, jet engines, submarines).
Titanium is a "pure metal" according to the Medical and Dental Industries. "No human allergies - Completely non-allergenic" (ex; surgical tools, hip replacements, knee replacements, tooth implants, heart valves).
COOK LIKE A PROFESSIONAL!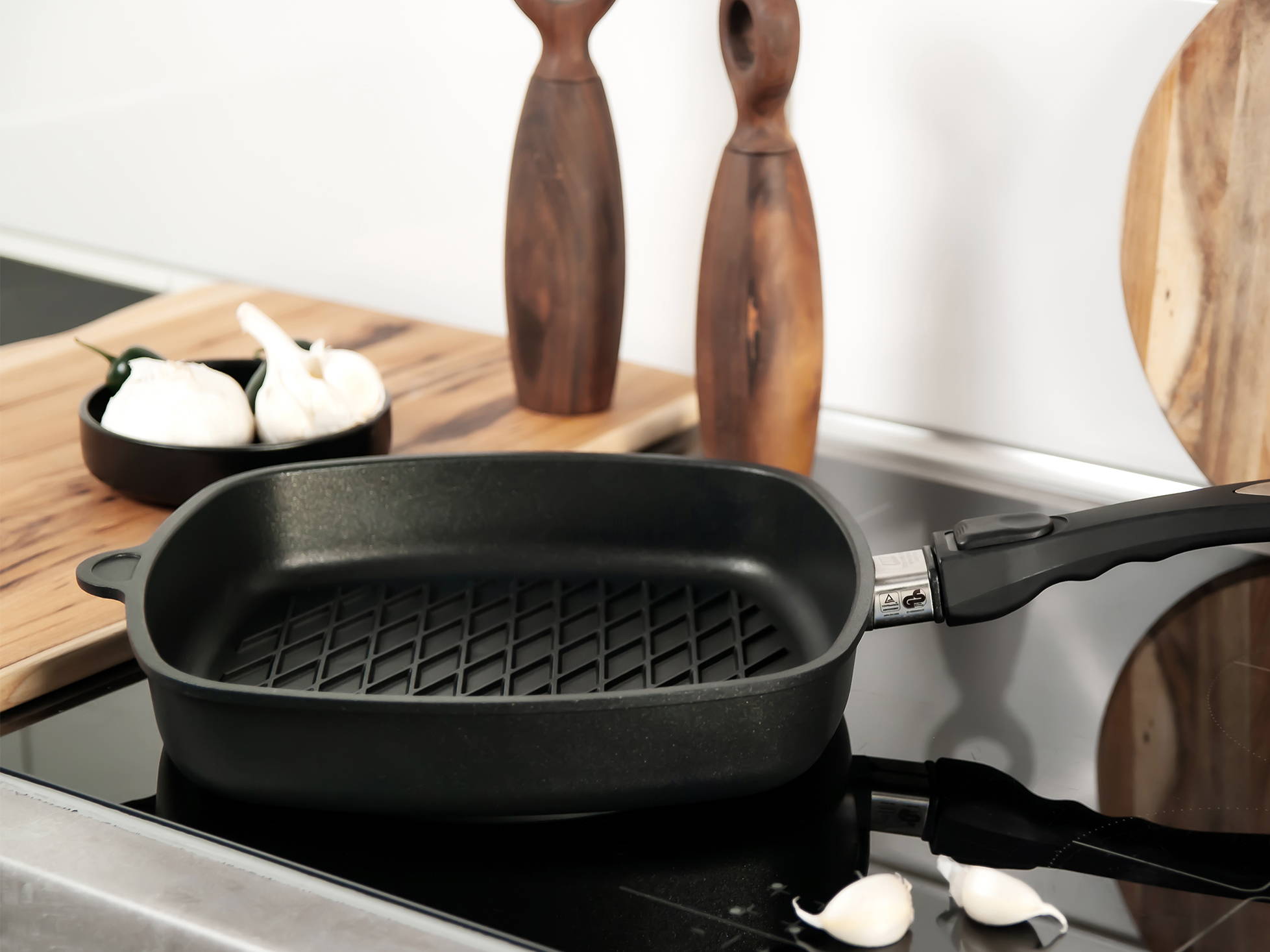 Our unique and one of a kind non-stick design guarantees perfect heat distribution, our pans will never warp no matter who uses them. The bottoms are casted and provide lasting heat which is stored in the pan for long periods of time keeping food, tasty, and warm, all while benefiting the environment saving energy by reducing the amount of time you have to keep your stove on.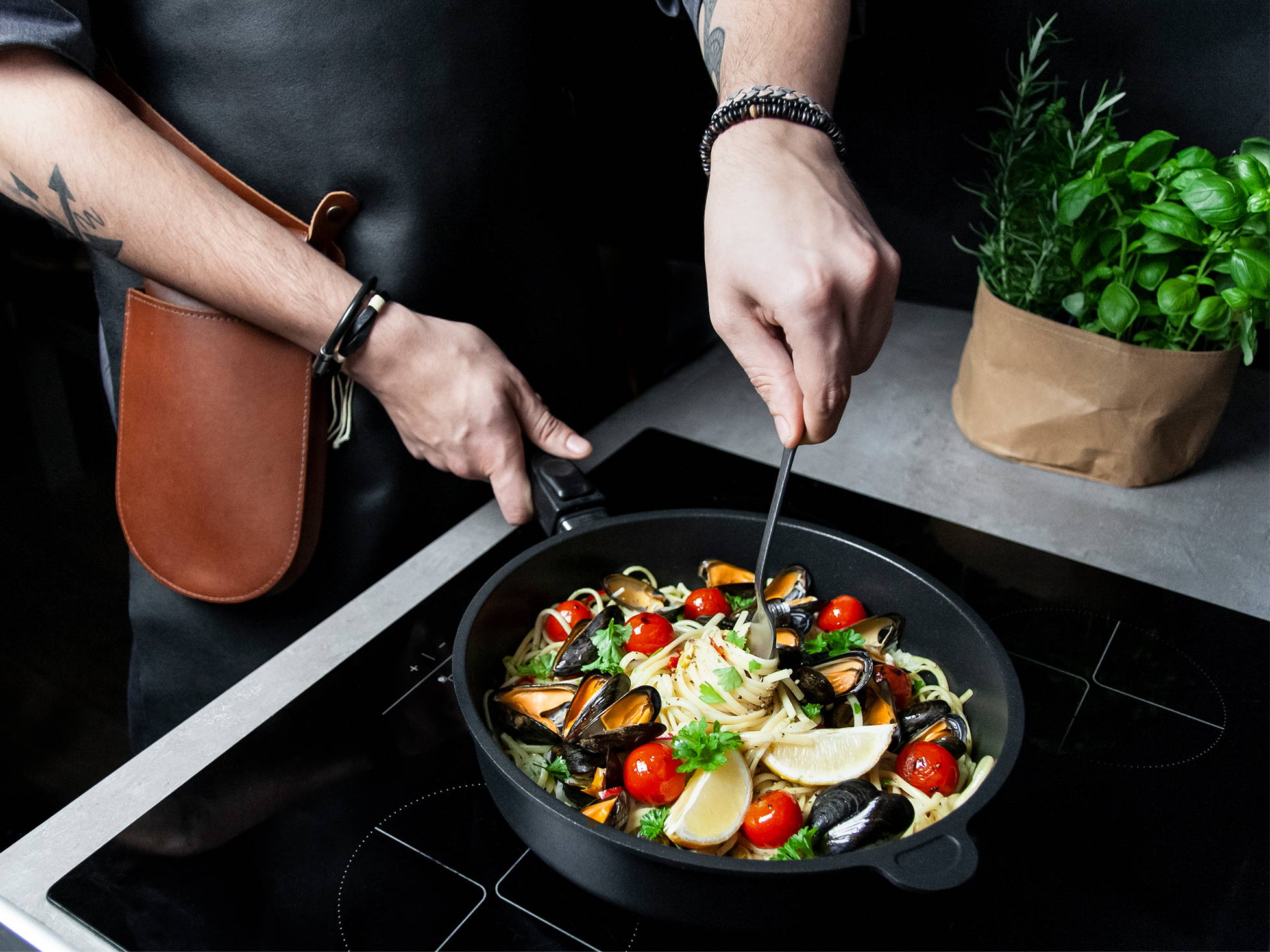 We start out with a HAND CASTED heavy duty aluminum, layered overtop with a titanium oxide layer that's equal in strength to the hardness of a diamond making our pans SCRATCH PROOF AND CUT RESISTANT. We then add on an ANTI-CORROSION LAYER to protect against powerful detergents, acids and corrosives. Our REINFORCEMENT LAYER which is mineral fortified adds extra resistance to protect the pan from abrasion. FINALLY: OUR ONE OF A KIND LOTAN LAYER, gives you a safe and effective NON-STICK surface and is sealed with an ANTI-BACTERIAL EFFECT.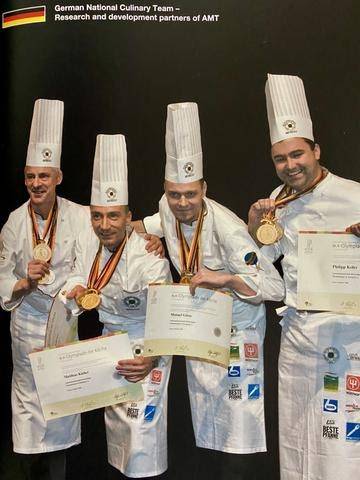 Award winning style and design!
OUT OF 52 TEAMS IN THE INTERNATIONAL CULINARY OLYMPICS 50 OF THE TEAMS CHOSE TO COMPETE USING THE TITANIUM ELITE COOKWARE.
The absolute must have for an all around, all use pan. Many sizes and styles to suite every family's needs.
Make the perfect stews, soups, roasts or simply utilize for any dish needing a simple saute...results are always guaranteed to be magnifique.
Perfect for a fall stew, and louisiana goulash, pastas, marinara, and more!