The 100% Adjustable pillow
A Pillow That Adapts to Your Sleeping Style
Are you ready to discover what revitalizing rest truly feels like? Different sleep styles require different pillow firmness' My Cool Comfort Pillow can be adjusted to fit your body and your sleep style.
Perfect Fit, and Perfect Night's Sleep

Designing a pillow that checks every box wasn't easy. You wanted a pillow that you could wash, customize, and love. We've delivered it. My Cool Comfort is the perfect pillow for every sleeper regardless of size, weight, or sleeping style. You shouldn't have to commit to one pillow, and with My Cool Comfort you get the option to create the pillow of your dreams..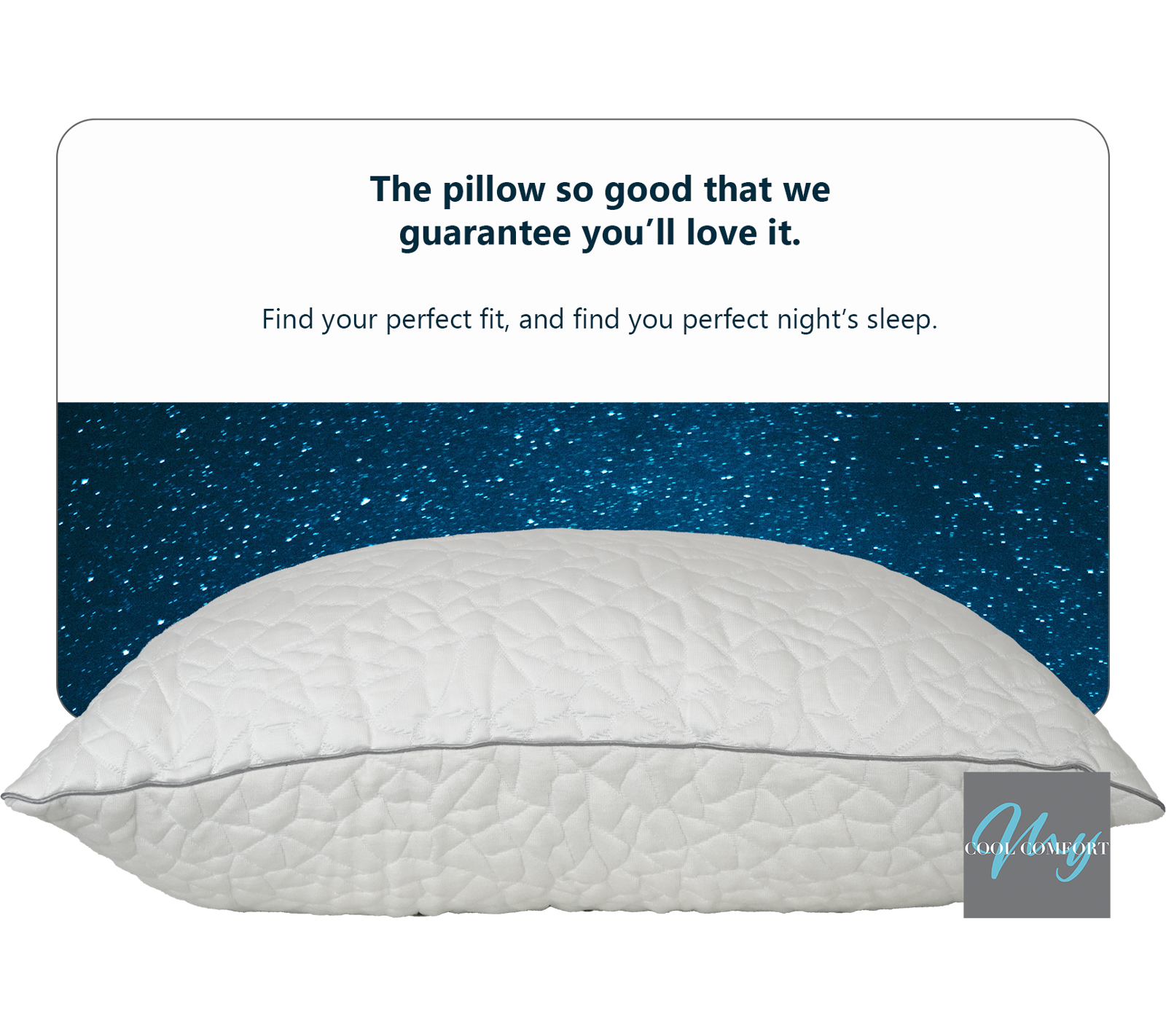 Plush Memory Foam Filling