The Ultimate 100% Adjustable pillow
A Pillow That Adapts to Your Sleeping Style
By using a removable memory foam filling, we made a pillow that you are able to customize to your own perfect comfort level.
Perfect Fit, and Perfect Night's Sleep

Designing a pillow that checks every box wasn't easy. You wanted a pillow that you could wash, customize, and love. We've delivered it. My Cool Comfort is the perfect pillow for every sleeper regardless of size, weight, or sleeping style. You shouldn't have to commit to one pillow, and with My Cool Comfort you get the option to create the pillow of your dreams..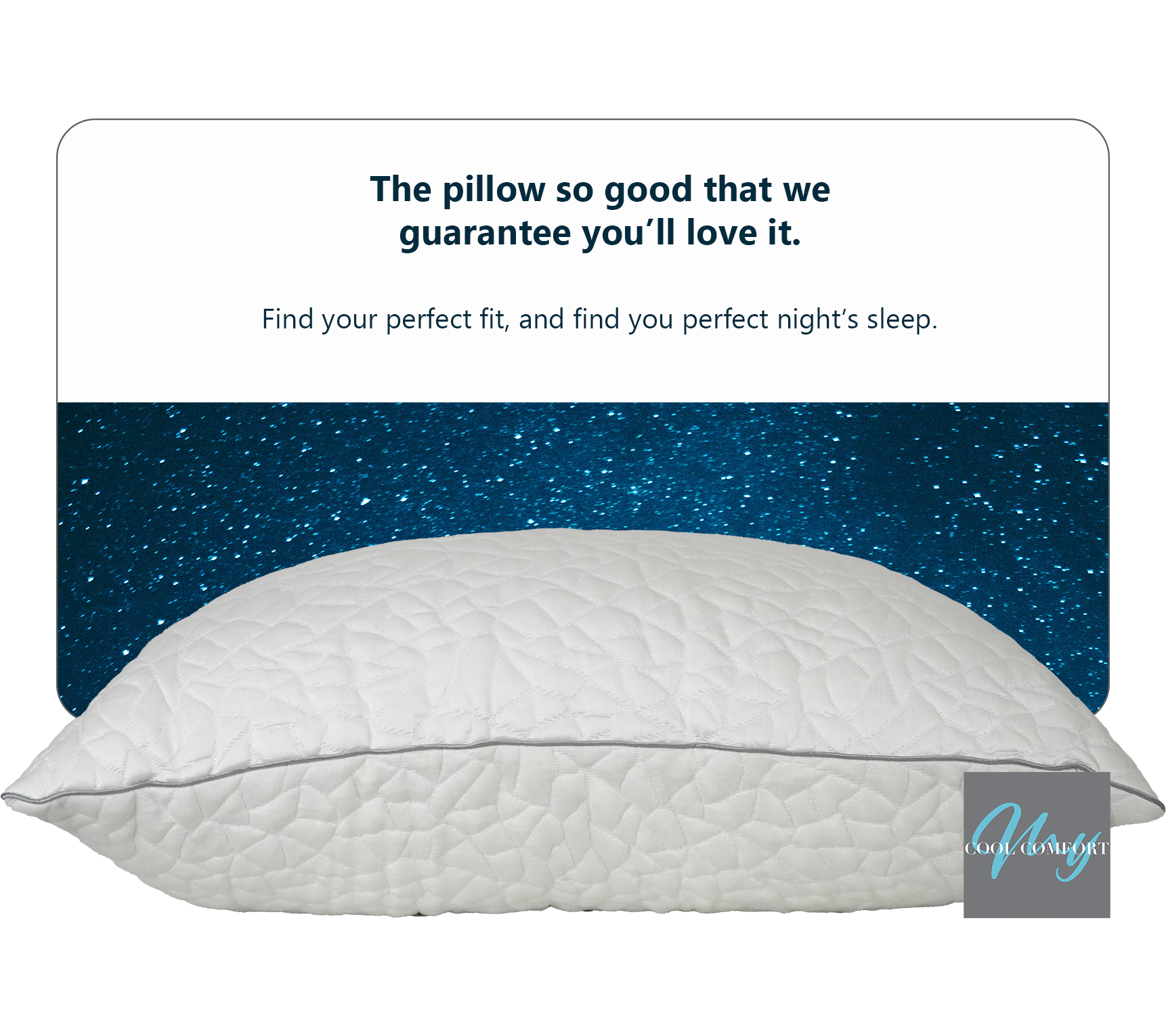 Plush Memory Foam Filling